A railroad accident in Roodepoort that claimed 1 life is being investigated by the police. Passenger Rail Agency of South Africa (Prasa) Premier Classe passenger train crashed into a stationary Transnet freight train between Roodepoort and Horizon Station late on Wednesday evening, Prasa spokesperson Nana Zenani confirmed on Thursday.
One of the thirty-one persons including 14 staff members who were on board the passenger train died at the scene from the injuries he sustained in the crash. Five people more sustained injuries of various degrees and were transported to a hospital.
ER24 spokesperson Russel Meiring told the media that the deceased male sustained numerous injuries, and when he was found inside a carriage of the passenger train, he had already died.
He also said that there was an elderly woman blocked inside the same carriage. The service's rescuers worked for more than two hours to free the woman from the wreckage. She was in critical condition and needed to be airlifted to a hospital for further treatment.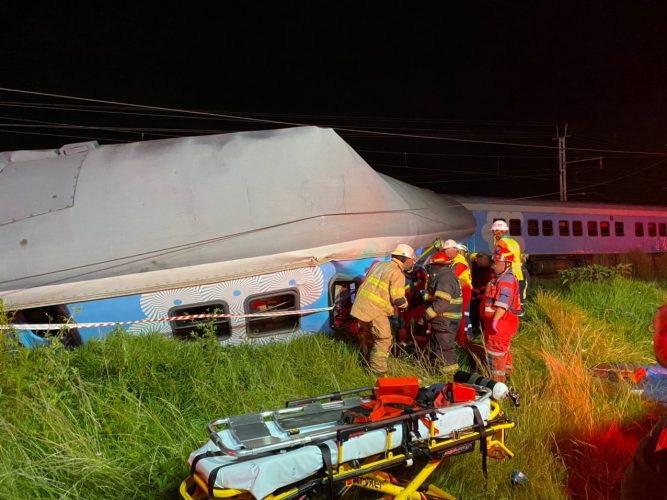 According to the railroad line schedule, the passenger train departed Cape Town on Tuesday.
Main Line Passenger Services teams were at the scene to establish the cause of the accident.
Transport Minister Fikile Mbalula has called for a full investigation into Wednesday's train collision in Roodepoort.