The residents of Turffontein and Bellavista have started a protest action demanding that DA ward councillor Rashieda Landis step down for not addressing their service delivery problems.
On Tuesday morning, the locals blocked the roads with burning tyres. They were walking the streets with placards when the police appeared and fired rubber bullets and teargas trying to disperse the crowd.
The protesters explained that their flats were old and rotting because of constant running water. They wanted to get an access to the newly developed flats in the area. The locals claimed that whenever they told Landis of their issues, she would urge them to write a memorandum instead of dealing with the grievances.
"We need a leader to fight for us," one of the protesters exclaimed.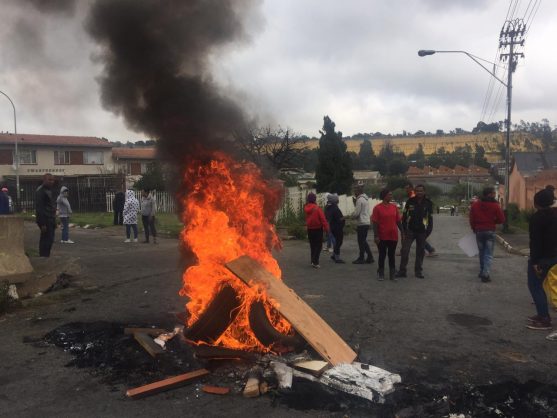 JMPD and SAPS officers are on the scene. They advise the drivers to choose alternative routes to avoid the area affected by the protests.